Tiny Paintings. Monster Detail.
original arT
Every Cameo Creep starts as a hand-painted original piece of art from the mind of Award-winning Fantasy Illustrator Chris Seaman.
Custom frames
The specially designed and manufactured cameo frame features a hand-painted gold trim in a size and shape you can only get with Cameo Creeps.
Hand-Varnished print
Each Cameo Creep reproduction is varnished by hand to add texture and to protect the high quality print, ensuring your Creep will last a lifetime.
assembled by hand
Each Cameo Creep is delicately assembled by hand in the USA.
Precision meets artistry.

Discover a spine-chilling world unlike any other
Start your FAMILY collection today!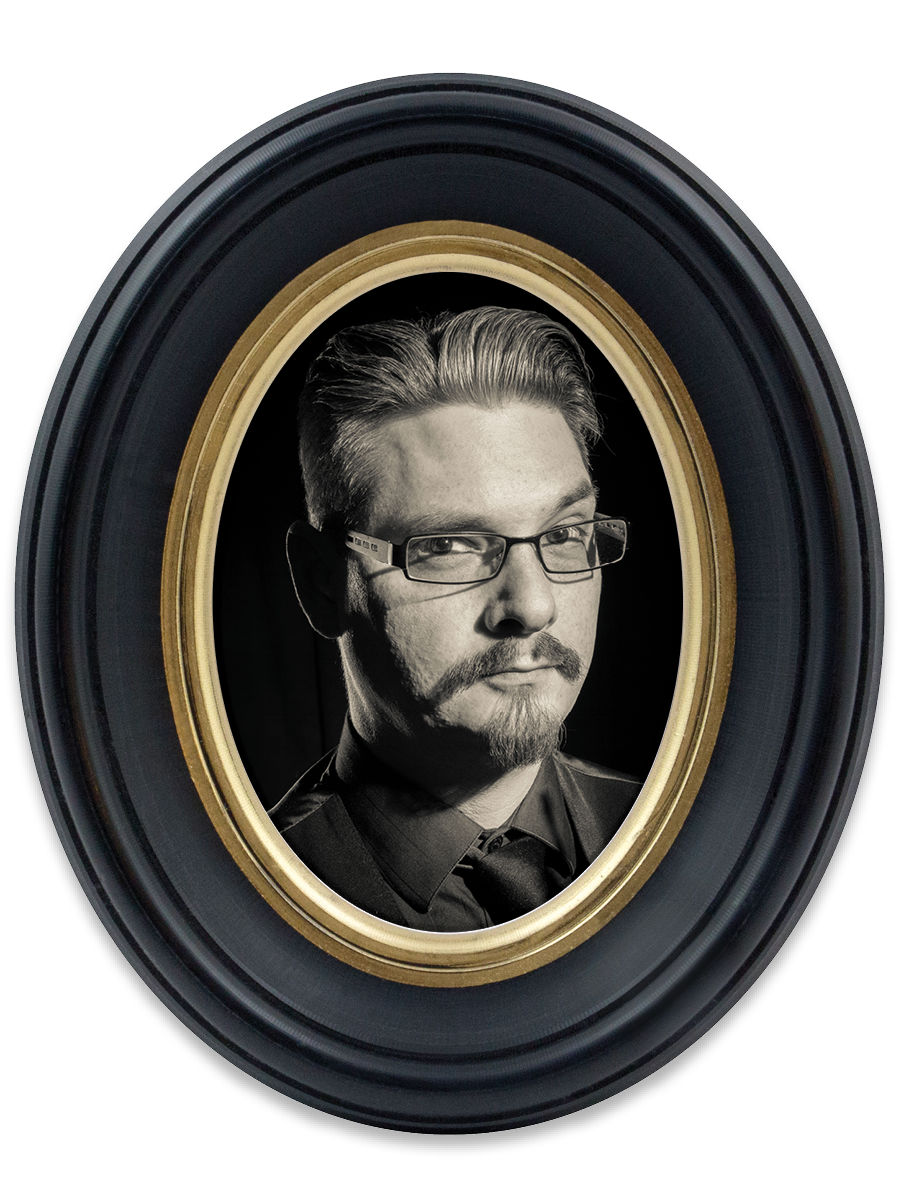 About the Artist
Chris Seaman is an award winning fantasy illustrator. He is a graduate of the Columbus College of Art and Design where he earned his Bachelor of Fine Arts degree in Illustration.
His commercial work can be seen in such properties as Skylanders, Dungeons & Dragons, World of Warcraft, Harry Potter, Hearthstone, Pathfinder RPG and Magic: The Gathering to name a few. Chris began work on the Cameo Creeps project in 2014 as a way to make collectible art affordable for everyone.
Reminded of his love of fantasy, horror and history, Chris created a macabre family called the Cameo Creeps. The portrait collections of Victorian era families inspired them.
In 2016 he successfully funded the Cameo Creeps brand on Kickstarter. He has since shipped Cameo Creeps to fans all over the world. Chris continues to build the Cameo Creeps brand showcasing them at comic, pop culture and horror conventions around the US.